Classes are the characters you use in the game of Elgard:with each class having a unique strength and weakness.Each class has a sub-skill,which are useful in either PVP or PVE.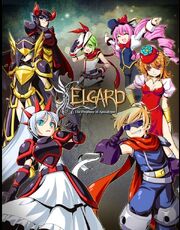 Each class has a starter skill:and when the character's level is an even number,you can learn a new skills.Starting from LVL 10,you receive a skill point,which are consumed in the Talent Bar:and upon reaching LVL 40,you are supposed to have your Talent Skill.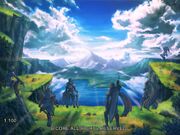 There are currently 7 Classes in Elgard:
Before the Hunter Patch,the Knight and Sorceress were the only class which's sub-skill did not involve movement.
As of now,the Knight is the only class which's sub-skill does not involve movement.
The Assassin is the only female class that is a short-range type.
Only the Hunter and Knight are the classes whose hair color match their eye color.
The Hunter is the only male class that is a long-range type.